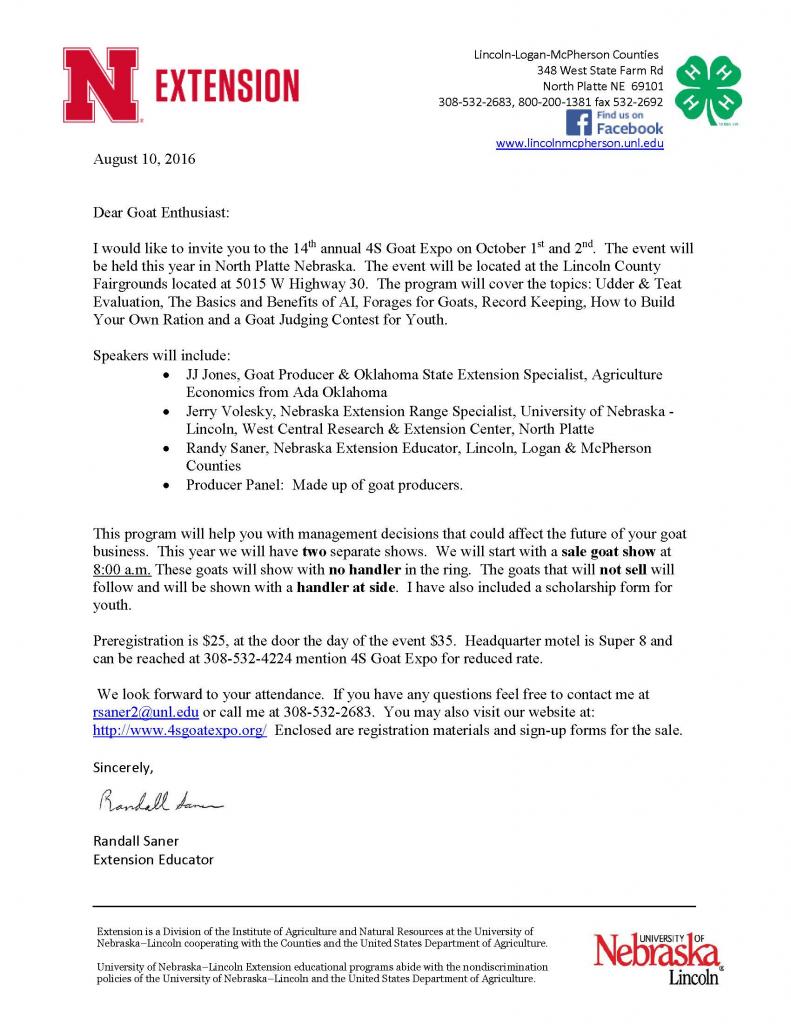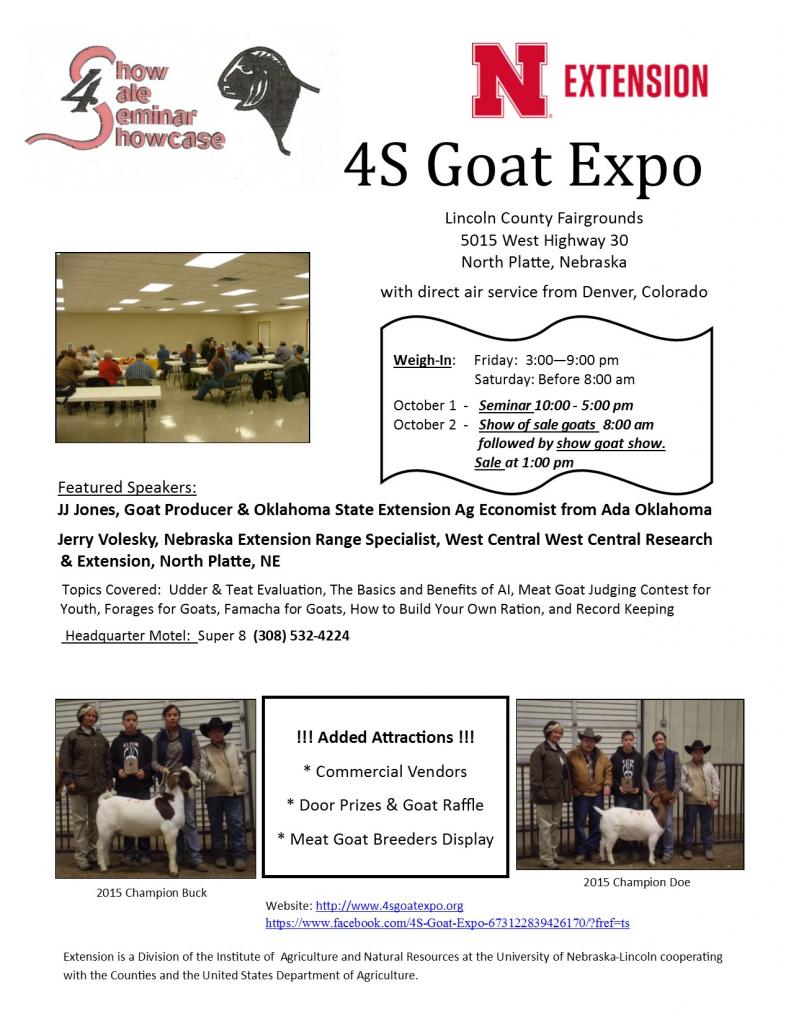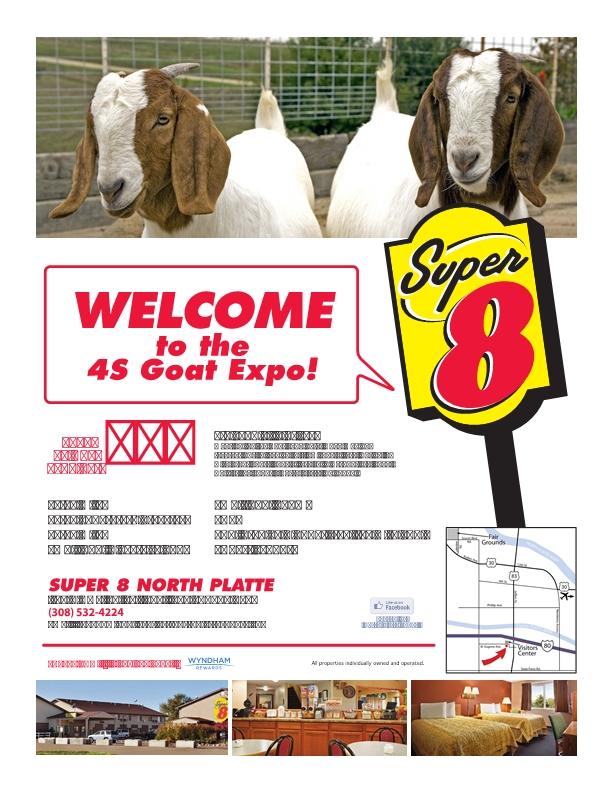 SUPER 8 is the place to stay for the 4S GOAT EXPO, SPECIAL RATE is 65.00 a night for people staying over for the
EXPO!
LET THEM KNOW YOU ARE HERE FOR THE 4S GOAT EXPO TO GET THE SPECIAL RATES1
Nebraska residents or participates of the 4S Goat Expo may apply for Scholarship!
The purpose of our expo is not only to educate you on the subject of goats, but also to help you form a network of other producers to help you along the way. Whether you're new to the business, or a more seasoned producer, there is something for everyone!
The speakers that come to teach us travel long distances in hope of enlightening us and your support is appreciated. We are still finalizing speakers for this year so please visit back as we up date info.
I'd like to encourage as many show and sale entries as possible , but please note the rules!
Sale goats must be entered into the show.
Show goats do not have to be entered into the sale.
If you plan on showing and/or selling, we do require you to register for the seminar on Saturday. Remember, we're here to help you, so please take advantage of the information at the seminar!
Goats will check in Friday from 3:00-9:00 pm and Saturday before 8:00 AM with the seminar starting at 10:00 AM. The seminar is from 10:00 to 5:00 pm. The show will start Sunday at 8:00 AM and the sell at 1:00 PM. The program will be held at the Lincoln County Fair Grounds located at 5015 West Highway 30, North Platte Nebraska.
REMINDER- Those planning to bring goats need to have a veterinarian certificate to come to the show and sale. You will need to get it from your local vet. Please have either a duplicate copy or have your vet sign a second copy.

---